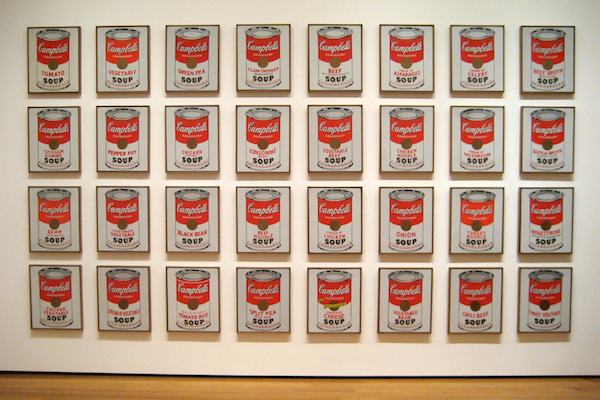 On Friday morning, Larry Mantle of KPCC's Airtalk discussed some recent controversy surrounding changes at LA's Museum of Contemporary Art.
Via the Airtalk blog (emphasis mine):
Yesterday, artist John Baldessari resigned his post on the board of the Museum of Contemporary Art. In the Los Angeles Times, Baldessari is quoted as saying he had to do it "to live with my conscience." Baldessari is the fifth board member to resign from the museum this year.

What's gotten Baldessari and others in the art community riled up is the recent ouster – or resignation, depending on who you believe – of long-time chief curator Paul Schimmel by MOCA's board. Schimmel's expert curating resulted in some of the museum's most important exhibitions and acquisitions over the years. But his meticulous, old-school approach is said to have clashed with that of new director Jeffrey Deitch, who leans toward celebrity-driven pop-culture exhibitions like one recently helmed by guest curator James Franco, and the upcoming show on disco music's cultural influence.
I'm not entrenched in the art world – at least not in the way that I've become entrenched in the worlds of science and science communication – but something that Mantle's guest, Christopher Knight (who is chief art critic for the Los Angeles Times) said sounded all-too-familiar.
In his estimation, part of what is driving this growing rift among those affiliated with MOCA is the necessity of art curators, like art journalists, to appeal to both the base as well as to the general public. In other words, they have to appeal to those who are already eager to see, discuss, learn about, and argue over art, as well as those who having only a passing interest, or who may not think that art is "for them" at all. Part of the problem from the perspective of museum curator, I gather, is that to maintain the financial solvency of the institution, he or she must appeal to a broader audience at least as an effort to bring in new dollars. And not lose the support of the base, which might be responsible for more sustained dollars year to year.
Here are his words (transcribed by me, so any errors are mine. Emphasis is, again, my own):
…there's been a false dichotomy that's been put forward between populism and what some are calling an insular program. You could use the word "elitist," if you wanted. Let's say its a conflict between populist and elitist points of view of the art world, and that Paul Schimmel's exhibitions tended toward the elitist side of the spectrum, and that the exhibition promulgated by Jeffrey Deitch, the new director, are more populist in bearing. And I think that's a false dichotomy on a lot of fronts. If one thinks back to 1992, an exhibition that Paul Schimmel did that really had a huge international impact, a show called Helter Skelter: Los Angeles Art in the 1990s, that show was a phenomenal success. I remember going to the opening of that exhibition and being stuck in a traffic jam in Little Tokyo trying to get to the Geffen Contemporary because thousands and thousands of people showed up for the exhibition. It was a show that put an entire generation of Los Angeles artists on the international map, and it was both a critical success in Los Angeles (not in publications in New York, interestingly enough) but it was also a huge popular success.

There's this idea – I think this dichotomy that's often presented between the difference between an art audience and a general audience and that a museum must court a general audience at the risk of losing its way, is often misguided. I've been an art critic at a newspaper for thirty years, and I know that what I have to do as an art critic is write for two audiences at once. I have to write for an art audience, and I also have to write for a general audience. And if you forsake one for the other, you're in trouble. If you give up the art audience for the general audience, then there's no reason to be doing what you're doing. And the art audience always has to have a slight edge in that relationship, because if you lose the art audience, you're toast. And a museum functions in exactly the same way, vis-a-vis the public.
This is, of course, a parallel to a conversation continually taking place in the world of science communication. We talk about ways to appeal to those who form the "core," or the "base": those who are already seeking out scientific information. In journalism, it's called the "pull audience." But I suspect that the reason most of us (certainly it was for me) got into the business of science communication in the first place was to make make science seem cool to the other audience – the "push" audience – who isn't already actively engaging with scientific content. Many of the best science communicators are able to do both, at the same time, while others tend to be better at engaging with either community individually.
Those who are upset by MOCA's efforts at attracting a general audience, such as having James Franco curate an exhibit, seem to me to be analogous to those whose ire were drawn by similar efforts within the scientific community, such as the Geoffrey Beene Rockstars of Science campaign or the Science Cheerleaders. (Disclaimer: I don't know much about the art world, so I'm going to make some assumptions and inferences. It's not a perfect analogy, but I think there's something to be learned here.)
But here's the thing. I disagree with Knight. It's not that the divide between the two audiences does not exist; of course it does. Where I disagree is with the notion that every effort needs to be simultaneously directed at both audiences.
The Franco exhibit may not appeal to the pull audience of the art world, just as those of us who are trained as scientists raise our eyebrows at the Rockstars of Science. But then again, PhD scientists are not the intended audience for the Rockstars or the Cheerleaders, just as an exhibit curated by James Franco was not necessarily intended for those firmly entrenched in the art world. The same was probably true of last year's Tim Burton exhibit at LACMA.
From a programmatic perspective (ignoring, for a moment, the finite amount of donors and dollars in the art world), MOCA is not in competition with LACMA or The Getty for the attention of the art world. MOCA's competition is Justin Bieber, Jersey Shore, and 50 Shades of Grey. Fine art isn't competing with pop art; it's competing with sparkly vampires.
This isn't a new argument. In a 2008 post, titled Science vs. Britney Spears, Bora Zivkovic asked:
How do we increase scientific knowledge and understanding of the general population? No matter how good we are at science reporting and science communication as a whole – and I wrote a lengthy post recently claiming that we are – this will not matter as long as this is a "pull" culture and most people will never get to see any of that science communication anyway, be it good or bad.

The only way to do this is to somehow revert to "push".
It has long been the case in the nonprofit sector that various high-profit programs are used to fund other lower-profit programs. Assuming that those in the art world's pull audience wish to continue enjoying their fine art exhibitions, then they're going to have to make room for some pop art. Assuming that scientists wish to continue receiving federal grant dollars, then they're going to have to effectively convince the general population that their work has value, even if it means collaborating with movie stars, rock stars, or cheerleaders.
Outreach is about meeting people where they are, not bringing people to where you are.
Both communities are going to have to be willing to target their efforts directly at the push audience if they are to maintain any sort of existence on the pull side. It's useful to remember that the general population contains both the fabled "man on the street" as well as the man in the voting booth and in the halls of government. All three of those divisions of the general audience are critical for the continued success of both art and science.
To what, then, do communicators and curators owe the pull audiences? It may simply be this: don't piss them off. If Deitch erred – and, again, I'm only making inferences – perhaps this is where he went wrong.
Most of the general audience probably won't become fine art enthusiasts. They won't become major donors. They won't become art history majors. They won't sign up for the museum's monthly newsletter. But a few will. And the only way to convert someone from push to pull is to get them through the door in the first place.
Images: Andy Warhol's Campbells Soup Cans displayed at New York's MoMA, via Fotopedia/wallyg. Ansel Adams photo is public domain, via Wikimedia Commons. Photo of the author with Jad Abumrad and Robert Krulwich is copyright the author.