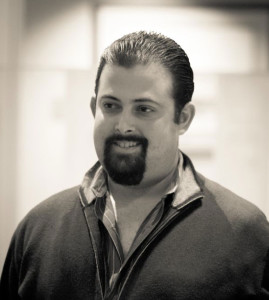 Dr. Jason G. Goldman is a cognitive scientist, animal behavior researcher, and science writer based in Los Angeles.
He has written about animal behavior, wildlife biology, conservation, and ecology for Scientific American, Los Angeles Magazine, The Washington Post, The Guardian, the BBC, Conservation Magazine, and elsewhere. He hosted "The Wild Life" podcast and contributes to Scientific American's "60 Second Science" podcast, and is co-editor of Science Blogging: The Essential Guide (Yale University Press). He enjoys sharing his wildlife knowledge on television and on the radio, and often speaks to the public about wildlife and science communication.
Jason received his Ph.D. at the University of Southern California, where he conducted research at the intersection of developmental psychology and animal cognition by seeing what happens to chickens when they grow up in virtual reality. Now he's completely obsessed with mountain lions, squirrels, raccoons, whale sharks, and harpy eagles – but chickens still have a special place in his heart.
Follow Jason on Twitter, Instagram, Google+, and like him on Facebook.